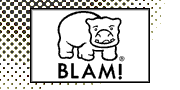 Recommended Books
Contents
About Comics
Links
Steel Pen Nibs
Nib Shop
BARRIER, M

»Carl Barks and the Art of the Comic Book
Michael Barrier
Aug.1982
ISBN 0960765204 (hc)
ISBN 0960765212 (pb)
Publisher Lilie, M.
"The first book about Carl Barks. A fundamental work combining biography, criticism and a story index."
OUT OF PRINT

Search libraries and antiquarian bookstores

ImageTexT
»ImageTexT — a new web-based journal. The objective of ImageTexT is to advance the academic study of comic books, comic strips, and animated cartoons. Donald Ault, University of Florida is the General Editor.


home




NEW BARKS BOOK!
Carl Barks ; Conversations
Interviews with the Disney artist
who created Scrooge McDuck and
many well-loved comic books


Carl Barks: Conversations
Donald D. Ault (Editor)

ISBN: 1578065011 (Paperback)
ISBN: 1578065003 (Hardcover)
6 x 9 inches, 248 pages (approx.)
25 b&w illustrations
Pub. Date: February 2003
Publisher: University Press of Mississippi
Conversations with Comic Artists Series

Order Carl Barks, Conversations from our US advertiser Barnes & Noble:
Paperback
1578065011:Product Link on Barnes & Noble.com.
Hardcover
1578065003:Product Link on Barnes & Noble.com.

Köp boken från Bokus.com
From the publisher,

Disney artist Carl Barks (1901-2000) created one of Walt Disney's most famous characters, Scrooge McDuck. Barks also produced more than 500 comic book stories. His work is ranked among the most widely circulated, best-loved, and most influential of all comic book art.

Although the images he created are known virtually everywhere, Barks was an isolated storyteller, living in the desert of California and preferring to labor without public fanfare during most of his career.
He created work of such exceptional quality that he was accorded the greatest autonomy of any Disney artist. He is the only comic book artist ever to receive a Disney Legends award.
The influence of Barks's work on such filmmakers as George Lucas and Steven Spielberg and on such artists as Gottfried Helnwein has extended Barks's significance far beyond the boundaries of comics. After Barks's death at the age of ninety-nine, Roy Disney praised him for his "brilliant artistic vision."
Carl Barks: Conversations is the only comprehensive collection of Barks's interviews. It ranges chronologically from the very first one (with Malcolm Willits, the fan who uncovered Barks's identity) to the artist's final conversations with Donald Ault in the summer of 2000. In between are interviews conducted by J. Michael Barrier, Edward Summer, Bruce Hamilton, and others. Several of these interviews are published here for the first time.
Ault's friendship with Barks, ranging over a period of thirty years, provides an unusually intimate resource not only for standard q&a interviews but also for casual conversations in informal settings.
Carl Barks: Conversations reveals previously unknown information about the life, times, and opinions of one of the master storytellers of the twentieth century.
Donald Ault, a professor of English at the University of Florida, is the author of Narrative Unbound: Re-Visioning William Blake's The Four Zoas and Visionary Physics: Blake's Response to Newton. His work has been published in Studies in Romanticism, The Wordsworth Circle, Modern Philology, and The Comics Journal.
Order "Carl Barks : Conversations" today from our US advertiser Barnes & Noble!
»Paperback
1578065011:Product Link on Barnes & Noble.com.
»Hardcover
1578065003:Product Link on Barnes & Noble.com.
•Editor, professor Donald Ault's personal home page
•Publisher's web site: University Press of Mississippi
»Comic Book Fonts - Lettering typefaces
FREE and commercial comic book lettering fonts.
»Lettering School - All you need to know about comics and cartoon lettering. Links, Tutorials, Tips & Tricks, Lettering FAQ.
»Disney.com
Where the Magic Lives Online!
»DCW - Disney Comics Worldwide is an unofficial source for information on Disney magazines from all over the world.
»SaveDisney.com - about the restoration of Disney to its position as the preeminent entertainment company in the world, by Roy Disney and Stanley Gold.

BLAM design
Hans Presto
Stockholm
SWEDEN

contact
last modified:
15. Jul 2005
http://hans.presto.tripod.com /isbn/1578065011.html





advertisement

Carl Barks says

...I drew direct onto the drawing paper with a Scripto light blue pencil, and inked with a 356 Esterbrook pen. My wife inked the dialogue with an A-5 or B-6 speedball, and blacked the solid areas with a #2 sable brush."
(Letter to Michael Barrier, January 14, 1967.)



...I used a #356 Esterbrook art and drafting pen which could do everything from thin 'fadeaways' to broad accented curve sweeps on foreground circles such as the ducks' forms. The trick of breaking in a new pen, I discovered, is to soak it for several minutes in the ink bottle. Then wipe off the ink and the pen's varnish. For some weird reason most new pens then start out flexible and free-flowing..."
(Letter to Scott Matheson, March 21, 1973)
Carl Barks Links


Disney Merchandise
BLACK MAGIC INK
Higgins Black Magic Waterproof Ink

Intense black formula for use on polyester drafting film, paper, vellum, prepared acetate, and automatic drafting machines. Reproduces with even line tone and contrast. Won't peel, chip or crack. Buy Higgins Black Magic Ink from our US advertiser MrArt.com.