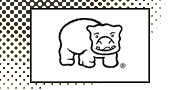 Pen Catalog
Nib Store
Advertisement
Check eBay
auctions for new and vintage pens. Go to Collectibles: Writing Instruments.


home


Vintage Advertisements
& Vintage Steel Pen Catalogs

Vintage Advertisements & Catalogs
Gillott's Steel Pens, 1902 edition of the Sears, Roebuck & Co. Catalogue
Gillott's vintage nibs, Zanerian College Catalog
The complete Zanerian Pens Catalog featuring Gillott's steel pens, Spencerian Steel Pens, Esterbrook's Pens and Hunt's Round Pointed Pens is available at Zanerian.com
F. Soennecken Schreibwaren- u. Schreibmöbel-Fabrik »Writing implements- and writing furniture factory«
Bonn - Berlin - Leipzig.
page | 1 | 2 | 3 | 4 |
C.Brandauer & Co Circular Pointed Pens, Birmingham.

Brauses Kunstschriftgeräte
Brause + Co. Iserlohn.
Speedball® Lettering and Drawing
Speedball triple reservoir pens
»D« style Speedball Pen.
AB Wilh. Becker Stockholm
Swedish Art Materials Catalog 1965
page | 1 | 84 | 85 | 86 |

How Steel Pens and Nibs Are Made
Photographs taken in the factory of Messrs. William Mitchell, Ltd. 1899.
William Mitchell's
Lettering Implements Catalogue
page | 1 |
E A Lupfer
Ornamental Penmanship - Original Calligraphy Design.
Joseph Gillott
Vintage nib boxes.
Pelikan Graphos
Vintage nibs size chart
Esterbrook Art & Drafting
Steel Nibs on advertising card
Hunt Artist Pens
Vintage advertisement
The American Penman
Penmanship Magazine, January 1932
Rotring Graphos
How to use the Graphos Pen. Instructions in French, Dutch, Spanish and Italian. (4 pages)
Pelikan Graphos
From a 1938 filling instruction
Steel Nibs
New & vintage steel pen nibs for calligraphers, cartoonists and collectors. [in Swedish]
Pen links
Dip pens, Nibs, Pen points, Fountain pens, Leadholders, Pencils, Drafting tools, other writing & drawing instruments.
Links

Retrolounge by Patrícia Gaspar - bringing you the best of bygone eras - an excellent collection of links to vintage advertising sites.


BLAM design
Hans Presto
Stockholm
SWEDEN
contact

latest update 16-jan-2006
http://hans.presto.tripod.com /scan.html


Search
»search the site
or browse the
site map


e-cards